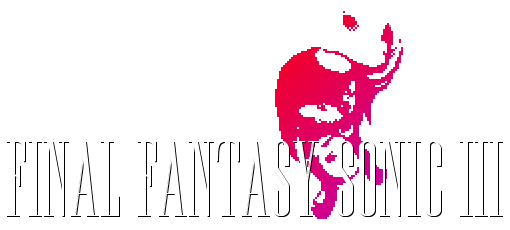 04 SEP 2020: FFS III 315: Unkempt
I make comics sometimes. Here's one. I'll be back at some point later. <3 you all

04 JUL 2020: FFS III 314/FFS Retcon R018: Pong When They Ping
19 years ago I started this little comic. I don't update that often, but I do when I can and the inspiration strikes. I largely do it for myself and just enjoy the medium, but I appreciate and am humbled by everyone who has been entertained by my little comic. Today I'm presenting something a little different: two simultaneous comics. Enjoy and thank you.

04 JUN 2020: FFS III 313: Meditation
It's been an interesting time in my life I'm not really at the liberty to discuss, but I found some time to make a comic. Anyways, enjoy.

08 MAR 2020: FFS Retcon R017: FFS III 312.5
I'm back from a short break to bring a new comic. A big thank you to @Jumpman_MD for his hard work making the new SJ and Haley sprites based on the Mod.Gen Project Team's sprites.

11 FEB 2020: FFS III 312: Birth of a Civilization
The multiverse is destroyed and life goes on. Our cast has a lot on their plate all of the sudden and hopefully it will all go according to Knuckles' master plan.

Final Fantasy Sonic is a parody comic based on Sonic the Hedgehog and Final Fantasy. Any work not considered to be derivative property of Sega, Nintendo, Square-Enix, Toei Animation, Funimation, Capcom, Tyson Hesse, or Activision Blizzard is Copyright David Eakes 1999-2021 unless otherwise noted.
SQUEAKYZONEPRODUCTIONS.COM - FINALFANTASYSONIC.COM - SQUEAKYZONE.COM